The Importance of Growth Industries
If you're looking for a new career or job, it's easiest to find them in "growth industries." An industry is a classification of work based on the company's primary business activity. For example, an accounting company might have a consulting or litigation support practice, but their primary activity and source of revenue is from accounting practices. Therefore, "accounting practices" are their industry.
A growth industry is an industry that meets a certain percentage of growth criteria. This is based on percent of growth from one year to the next. This is a list of the fastest growing industries. 
The information presented here has been interpreted not by a journalist or newspaper editor, but by a career expert. Those seeking new careers in 2018 can use these employment forecast statistics as a guide in their new career exploration and decision-making. 
This ranking is based on the percentage of job growth; keep in mind that the percentage of growth is different than the number of new jobs. Some industries with greater percentage growth have less new jobs than industries with less percentage growth. You can expect to find the most jobs for your new career in the following sectors:
#1 Health Care and Social Services
Number of New Jobs

~5.6 million jobs

Percentage Job Growth*

3.0%

Examples of Jobs in Industry

Home health care service

Ambulatory care services

Outpatient care centers

,

Outpatient mental health and substance abuse centers

Medical and diagnostic laboratories

Social Advocacy Organizations

Child Care Services
#2 Construction
Number of New Jobs

~1.8 million jobs (#3)

Percentage Job Growth*

2.9%

Examples of Jobs in Industry

Non-Residential Construction 

Building Equipment Contractors

Residential Building Construction

Foundation, Structure and Building Exterior Contractors

Other Specialty Trade Contractors

Veneer, Plywood and Engineered Wood Products Manufacturing

Cement and Concrete Product Manufacturing

Sawmills and wood preservation
#3 Educational Services
Number of New Jobs

~820 thousand jobs (#8)

Percentage Job Growth*

2.3%

Examples of Jobs in Industry

Colleges, Universities and Professional and Trade Schools 

Educational Support Services

Business Schools and Computer and Management Training
#4 Professional and Business Services
Number of New Jobs

~3.8 million jobs (#2)

Percentage Job Growth*

2.1%

Examples of Jobs in Industry

Grant-Making and Giving Services

Management, Scientific and Technical Consulting Services

Computer Systems Design and Related Services

Other Professional Scientific and Technical Services

Facilities Support Services

Leasing Agents of Nonfinancial Intangible Assets

Commercial and Industrial Machinery and Equipment Leasing and Rentals
#5
Transportation and Warehousing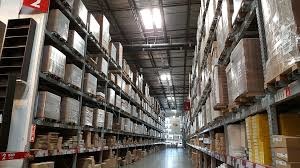 | | |
| --- | --- |
| Number of New Jobs | ~852 thousand jobs (#7) |
| Percentage Job Growth* | 1.9% |
| Examples of Jobs in Industry | All Transportation and Warehousing subsectors |
How can I use this information?
It is best to seek a new career in an industry where there is both projected employment growth and a large number of new jobs over the next several years. These are only the top 5 industry sectors. You can use this information as only a part of the equation when seeking a new career. More information can be found here regarding 2020 employment projections.
The most important part of your job search is taking a reliable career test. There are many different types of tests that identify your best new career.  Just a few of these tests include:
Personality Tests

: The best Personality Tests when seeking your New Career. Personality Tests help you understand yourself and what kind of environment you need to work in.

Interest Tests

: The best Interest Tests for choosing a New Career. Interest Tests tell you what kinds of work you will find interesting and satisfying.

Ability Tests

: The best Ability Tests and Aptitude Test when you want a to find a New Career. An Ability or Aptitude Test tells you what your innate strengths are – this kind of test is vital to getting a job that makes you happy and successful.
Another thing you can do is continue on in the New Year, New Career series. If you are interested in making a large salary, read about the best paid growing careers!