The Career Profiler and Coach
If you want to find and know your career profile - your array of assets which determine success and happiness - AND you want to achieve success and happiness in what you do at work, as a leader or in your career ... you have indeed found the right site and the right career coach.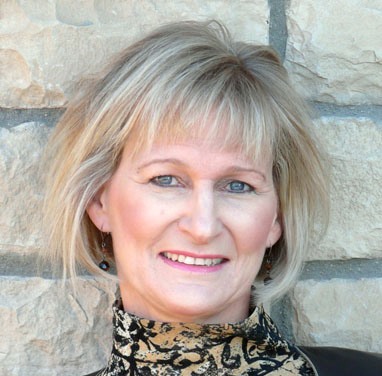 Hello! I'm Marjorie Wall Hofer, the Career Profiler and Coach.
I am a credentialed Professional Career Coach and Corporate Coach with the extensive experience in vast array of professions across ALL age groups and continents,
and possess exceptional expertise in career assessments and career attainment strategies.
That set of assets empowers me to help you ...
"Know what to do and be...with Certainty!" so that you can
"Tap your power to succeed, excel . . . and be Happy" at work, play, in school & as a leader.
In as little as one month(yes) you CAN know your career profile. That is to say, your array of assets and abilities to use for career choice, career transition, career advancement or leadership development.
Your career profile using my tools shortens the time to identify your ideal career or niche to as little as a month. In a few more, plan the path and land a job in it, Or, advance along the path where your greatest potential for success lies. Or, lead others from your 'sweet spot' and tap their career profile potencies for company successes.
In several more, you can be living in the 'success and happiness land' you were meant for ... expressing your 'unique giftedness' in the right way and the right place.
Bottom-line, find the right career, land a fulfilling job, master your work, manage difficult career situations, attain your brand of career success, and rise to leadership that leaves a rich legacy of success. All because you know your career profile and the keys to unlocking the power within it for your ultimate success and happiness.
Schedule a complimentary conversation to find out the 'how' for you specifically. At a minimum, 29 minutes with TheCareerProfiler will yield you a custom-tailored plan of actions leading toward greater success and happiness. No money and only 29 minutes. And, a future of hope and fulfillment ahead. Schedule one free chat now (below).
---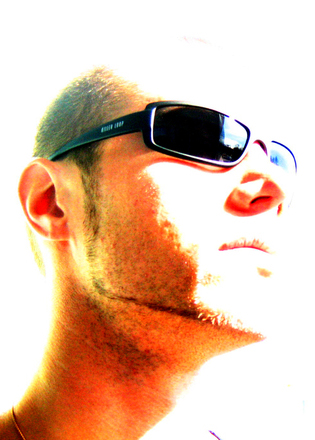 --- A 'STUCK' Career Climber, find the " boost up", or out . . . and more quickly ... simply by using your unique set of assets articulated in your career profile.
--- SEEKING YOUR MISSION and purpose, you'll know it in a month and be living it forward the next day as you crafting it into a vision of the future you want.
---A Confused STUDENT, you will profile your ideal career within month ... now you can choose the right college degree and craft the right career path to success and happiness.
--- A FRUSTRATED YOUNG MALE, discover that you have a reasoning ability that drives for expression in the work place
--- A Struggling to be Stellar LEADER, profile your natural innate leadership abilities so that you can lead effectively by tapping your strengths and those of others.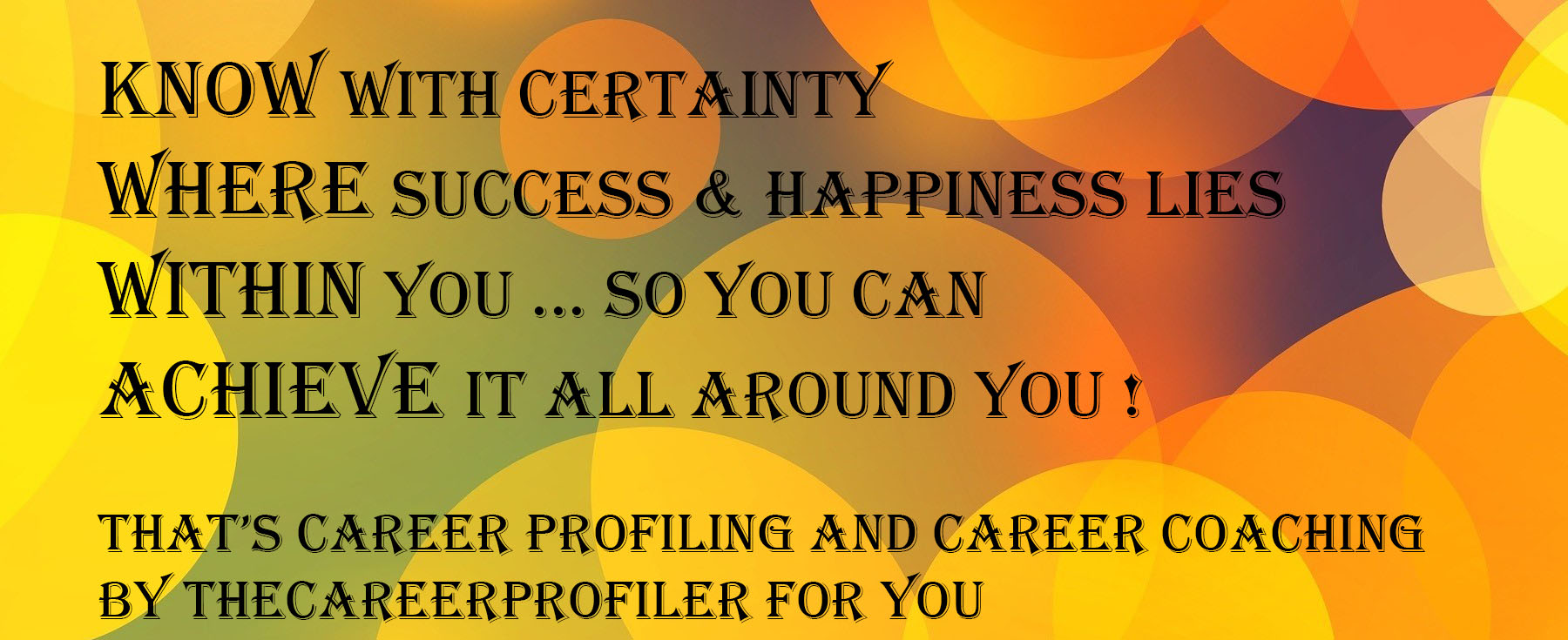 How Does It Work?
PROFILE your Assets and Abilities using testing, handwriting, interviews to discover where your happiness and success lies in careers - Career Profiling

PLAN to Land a Job in your chosen career field using top job search tools and strategies - Career Planning

PRODUCE your Career Goals and Dreams ... Achieve the life you deserve ... and do it quickly with short-cuts, strategies and key paradigm shifts - Career Coaching

PROGRESS - Be the LEADER you need to be ... in your field ... at your company ... in your industry - Career Coaching for Leadership
POWER to tap into your Potential and Potencies and into those around you for True Success
PEAK coaching is a year-long program at discounted price to help you achieve them all.
With a career profiling, you discover your ideal career, career role and/or leadership style. With career planning, you acquire the best resume and other key search tools to land that job . OR . With Career Planning, you set path to your ideal career . and/or . design the ideal college degree plan in an ideal college environment. With Career Coaching, you apply the Career Profiler toolbox of strategies and skills to land the job . and/or . circumvent hurdles, blocks and barriers to reach success and happiness. Best of all, The Career Profiler and Coach will help you build your truest brand to attract more opportunities.
Career Profiling is the process of extrapolating information about a person based on innate and developed personal assets. These 'assets' are are identified using tests and interview assessments for various career purposes. Personal career assets include such things as abilities, interests (likes), strengths, talents, drivers, motivators, skills, experiences, knowledge and traits.
Career Profiling is used for purpose of determining any one of the following: one's career passion, career interests, career matches, career lists, ideal career, and 'best fit' career all in the pursuit of career happiness.
Career Profiling is a first step for career planning, career success, performance improvement and leadership development.
Once you know Your Career Profile you are empowered to apply your career assets to obtain identify your ideal career and plan a career path to land it. Achieve successes at work, improve performance, master your role, and hone your leadership style to realize results.

Career Coaching facilitates and focuses the development of a person, employee or leader to fast-track the achievement of their personal and/or corporate career goals. Goalsinclude accelerate career success, improve job or career performance, manage difficult situation and people, and master leadership.
Career Coaching uses a just-in-time training approach so that pertinent present-day goals are achieved most rapidly. Coaching uses techniques such as distinctions, 'listening for', powerful questioning, inquiry, reframing, reinforcement and trust to incur mind-shifts necessary for radical growth.
Career Coaching with The Career Profiler goes well beyond just coaching. It incorporates a breadth of knowledge in the career field and human development to guide the pursuit so as to avoid roadblocks, hurdle barriers and "straight track" toward the goal.

Career Planning is the process of outlining the career steps and/or career stages to achieve over a series of months or even years in pursuit of your ultimate career goal. Following the career path plan, you move directly into job search.
With the Career Profiler, you receive cutting edge Job Search Strategies and Tools such as power resume writing, keyword analysis and targeting for resume screen-ins, professional branding based on core assets, proven self-marketing techniques, and ace the interview techniques and, if you desire, interview role playing, and more. Ask for free copy of SuperSearch.

Career Tools include Career Tests but there are so many different Career Tests that they are a category unto themselves. Career Tests are used as the primary tool in Career Profiling. Only the most reliable career tests with the most accurate results from the most reputable test publishers are used by The Career Profiler. For a list of these career tests click here.
Career Tools are for a variety of career goals. The most important set of Career Tools is used for Job Search purposes. These include, for example, resume samples, job ad keyword analysis, self-branding, acing the interview, etc.
Career Tools that are used in Career Coaching are for growth and development purposes. They include development assessments such as Executive to Leadership Mindshifts and Professional Foundations Assessment for example. But also include articles such as "Stop Shoulding, Coulding, Woulding". There are over 50 Coaching Career Tools one has access to with any of the Career Coaching programs.
Career Coaching and Profiling FAQs:
CAREER COACHING by The Career Profiler and Coach.
CALL 303-888-8106 or Fill Out Our Form for a Complimentary Consult to Discuss How
We Can Help You.